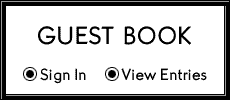 Click 
HERE
 to View Tracy's Video Library
Perfectly Paired  is a collaborative developed to help people "Get It Together," on one platform by offering cost effective catering, event planning, virtual classes and retail therapy that is genuinely centered around the client. My "Miss Most" perspective and flare of eclectic creativity is the conduit for repeat customers and sealing the deal. 

 I am not only the "closer" but the "go to girl!"

I began my entrepreneur journey in 2004 as Tasteez Ethnic Cuisine due to my passion and charismatic ability to create appetizing food at unbeatable catering prices while providing that eureka moment via the clients visual and palate sensory, but due to several God given talents I needed a way to incorporate all of Tracy into one platform, hence the development of Perfectly Paired Online in 2016.  People are my focus, and passion allowing me to stay motivated and encouraged to share my expertise, knowledge and life experiences so whether it's my charitable giving of self, my being a conduit to inspire others or sharing my creativity through my catering, this platform allows me to encourage, educate and uplift others through a virtual encounter. Perfectly Paired encompasses my love, expertise and passion for food, fashion and inspiration.  My first love of cooking came natural but I had the opportunity to expand this adoration and my love for fashion during my late teens when I met my daughter's father whose roots stem from The West Indies.  In closing, I pride myself in meeting the consumer where they are.

I thank you for stopping by and making your presence known~

Peace and Blessings